Patterned Jeans are the thing to own this Spring! Here are a couple of tips for making this trend work for you...
First, be aware of your shape and choose patterns that compliment your figure. For example: darker jeans are going to make you look thinner. This is always true whether the jeans are patterned or not. Also always true, smaller patterns are going to make you look smaller too. Final tip, monochromatic patterns will also tend to be more flattering. If you have a boyish figure and are pretty small then you can probably get away with most patterned pants and you don't need to spend a ton of time assessing. If you are like most of us though, you will have to be aware of what works for you and stay away from things that don't flatter.
These striped jeans are super fun but the large pattern and (stripes eeek) will only flatter someone who is quite small. If you are not a size 6 or less- skip this look.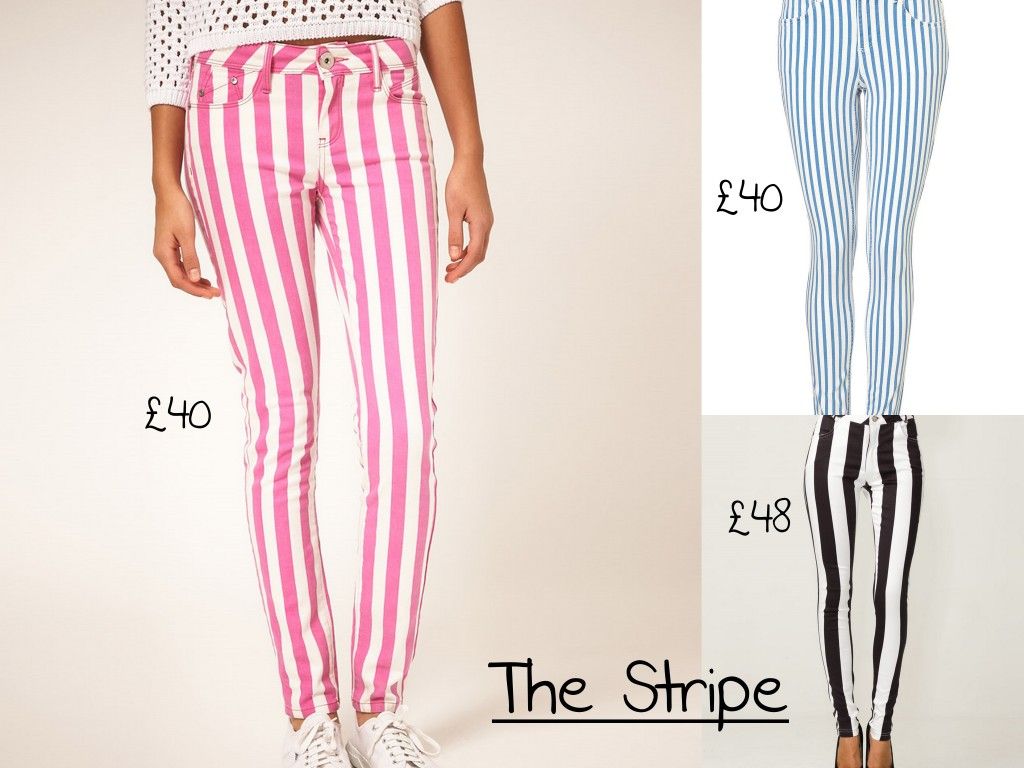 This pattern is a great choice for ANY size because they are monochromatic color schemes and small patterns. They don't draw unwanted attention to the wobbily bits that we all try to hide...
I really cant help but post some of my faves...